SENEGAL


Coming from different countries, we wish to bear witness to universal brotherhood by experiencing our differences as a means of mutual enrichment. This universal brotherhood in Christ, willed by the Father, is lived in apostolic communities made dynamic by our CICM charism.
We live among people of which the great majority is Muslim. In the poor suburbs of Dakar as well as in the northern Sahel region we animate local Christian communities in view of proclaiming and witnessing to the Good News of Jesus Christ. As CICM missionaries, we intend to meet the poor in their richness, working with them so that the message of liberation might be heard.
---
CAMEROON (ACO)

We place ourselves at the service of first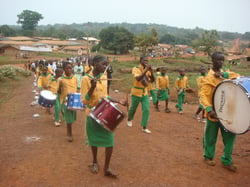 evangelization by building and animating small Christian communities, privileged places where the proclamation of the Good News can be lived, and by training lay leaders.
We take part in the people's development and human promotion, in their will to take their own responsibility, and in their struggle against all forms of injustice and oppression.
---
KINSHASA

Our missionaries of different races and cultures live and work together as brothers in order to bring the Good News of Jesus Christ wherever it is most needed. We achieve our mission when we facilitate the encounter between Jesus Christ and the "nations". Our mission includes enabling people to experience the coming of the Kingdom - proclaimed by Jesus Christ - in their own God-given context.